High quality Brochure Stands and Notepaper Dispensers readily available from stock
Manufacturing and printing at our own facilities
Gutter GmbH – a leading manufacturer of Brochure Stands and Notepaper Dispensers
The Gutter GmbH is one of the leading suppliers of high quality Brochure Stands and Notepaper Dispensers in acrylic visual appearance for all popular formats. Our Company was founded by Josef Gutter in Düsseldorf (GER) back in 1956, originally as a sole offset printing office. Today the company is led by Ulrich Leithäuser who took over in 1968 and expended the company's business to Brochure Stands and Notepaper Dispensers.
PROSPECTA® INTERNATIONAL • EUROPNOTE®
Ulrich Leithäuser came to prominence within the industry for the invention of the Note-Paper-Cube in 1975. This invention was the launch of the development of the first Gutter-Product-Line marketed under the brand: EUROPENOTE®, which is world-wide available via advertising wholesalers today. In 1985 we began the production of another innovative product group: high quality Brochure Stands produced and marketed under the brand PROSPECTA®-INTERNATIONAL.
Production using state-of-the-art injection moulding machines
All PROSPECTA®-INTERNATIONAL Brochure Stands and Notepaper Dispensers EUROPNOTE® are manufactured of non-polluting Polysterol (PS) in various formats and readily available ex works. Brochure Stands are produced at our own premises and facilities in Germany. To guarantee our customers the highest quality standards of all our products, production is performed by the latest and advanced injection moulding machines incorporating usage of high precision moulds.
Customised printing at our facilities
At customer request we apply advertising imprints to all PROSPECTA®-Brochure Stands and Notepaper Dispensers EUROPNOTE® at our facilities in accordance with the individual customer specifications. Our Brochure Stands are imprinted by state-of-the-art CNC-controlled full-tone printing machines using up to 5 colours to ensure a high precision imprint.
Overnight delivery ex-works
We deliver all PROSPECTA®-INTERNATIONAL and EUROPNOTE® in standard version nationwide as well as internationally – up to a quantity of 5000 pieces delivery is performed overnight from our main facilities in Erkrath (GER) and other distributing warehouses throughout Europe. This enables us to execute your order fast and always on-time.
All services from a single source
Development, manufacturing and printing is performed by a single company, namely Gutter GmbH. Since foundation of Gutter GmbH 1956 it became our tradition to link innovative manufacturing and printing methods to offer an integrated service for our customers under the PROSPECTA®-INTERNATIONAL and EUROPNOTE® brands, which comprises our high quality transparent Brochure Stands in acrylic visual appearance.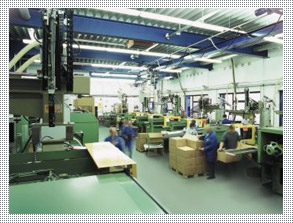 Production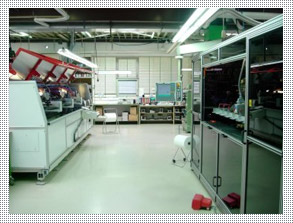 Siebdruck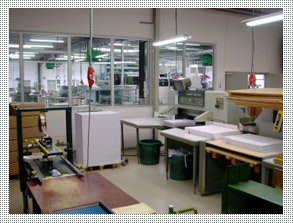 Papierverarbeitung
Storage